The Secrets to Getting the Most Out of Stitch Fix (My 5th Box)
I have been focused this month on my wardrobe, simplifying it, and only keeping those items that I truly love! A big part of this transition has been learning how to better dress for my personality (it has been huge and so freeing to finally nail down my "style")!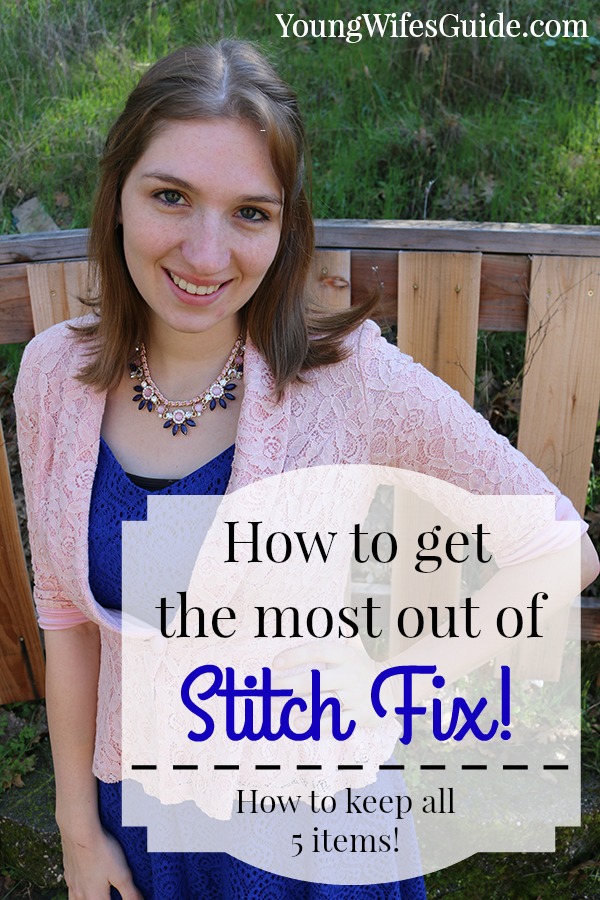 In January I had my 5th Stitch Fix box. I wrote back in September when I received my 4th box that I was still on the fence about using Stitch Fix. There's certain things I really love about using Stitch Fix and I few things I would change (like the cost for certain items).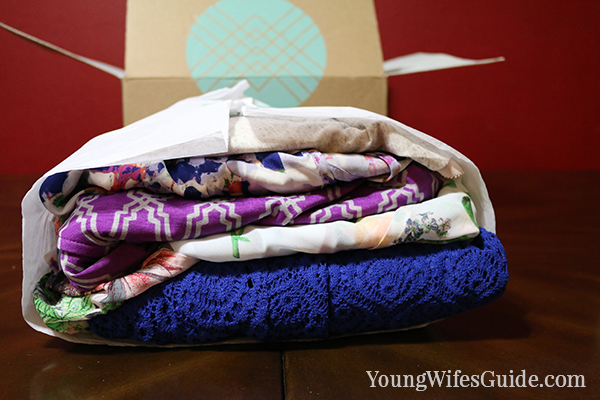 If you are new to Stitch Fix, it's an online styling service for women. Basically, you fill out a style profile and select your shipping date. They send you a personalized box of five items. You get to try them on and decide what you want to keep or send back. There is a $20 styling fee that you pay up front. If you don't keep any items, you still have to pay that $20 fee for shipping and handling. If you keep at least one item, your $20 goes toward the price of the item. If you keep all five items you get a 25% discount on all five items. <— this makes it really worth it if you love all 5 items. You can use my affiliate link to find out more.
Over all however, I am extremely happy with this particular Stitch Fix and I kept all 5 items! I finally learned a lot about making the most out of your Stitch Fix subscription, and today I want to share the secrets. But first, here's my Stitch Fix shipment from January 2016.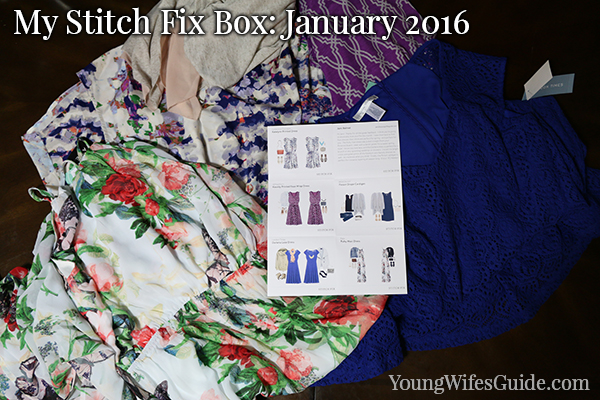 One of the things I love that they send with you in your box is your personal style card. It comes with a personal note from your designer, plus some outfit ideas <— which is perfect for this fashion-impaired mama.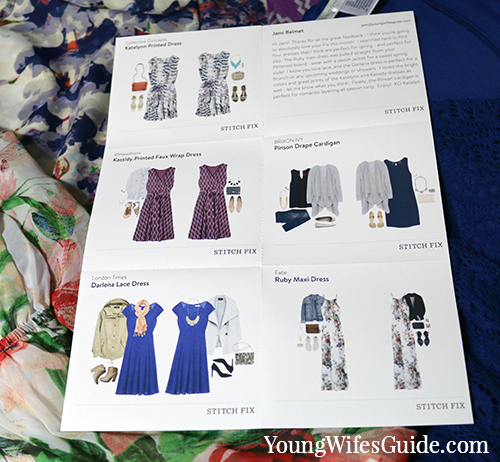 In this Fix, I requested items that are bright, fun, and ready for Spring and Summer! I know it's only February but I'm ready for fun warmer weather. And I've been learning how to dress per my beauty style better and I've been trying to add more fun, flair, and color to my wardrobe. Here's what I got:
Katelynn Printed Dress by Collective Concepts – $58
This first item is actually my least favorite. I adore the colors and the fun design, but what you can't see is that the dress goes UP on the sides. It's weird and it's too high for me. The front is the perfect length which is a bummer but I did keep this item because I loved the other four and with the 25% discount, it would have cost MORE to send it back. So I'm going to figure out how to pair it with some cute leggings or something. Verdict: Kept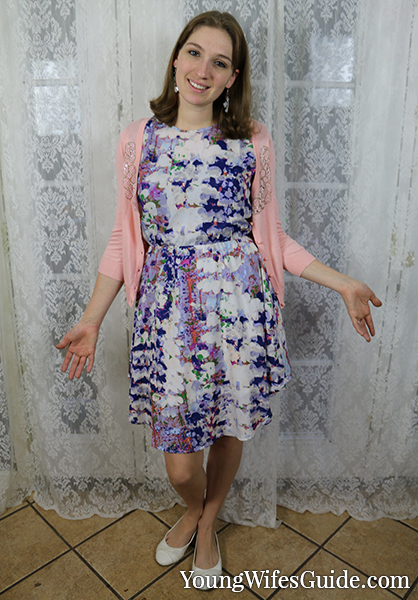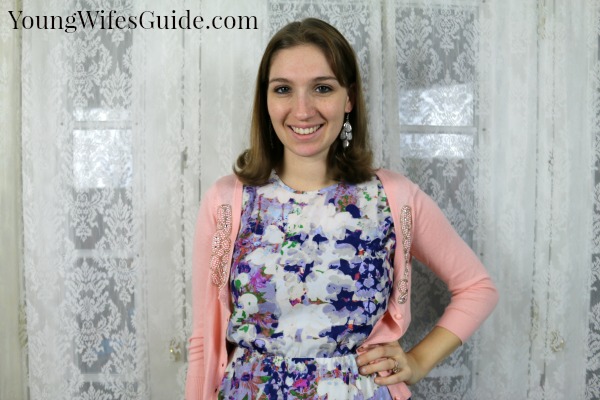 Pinson Drape Cardigan by Brixon IVY – $48
I adore this cardigan! I don't normally go for big drapey cardigans that are so in style right now – but as soon as I pulled this one out of the box, I fell in love! It's soft and lightweight – perfect for Spring. And hangs very beautifully. Verdict: Kept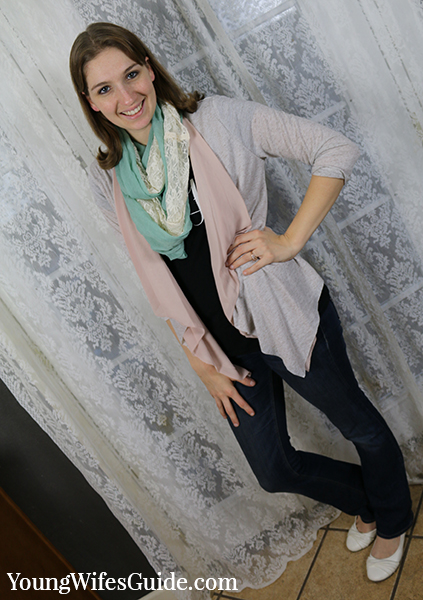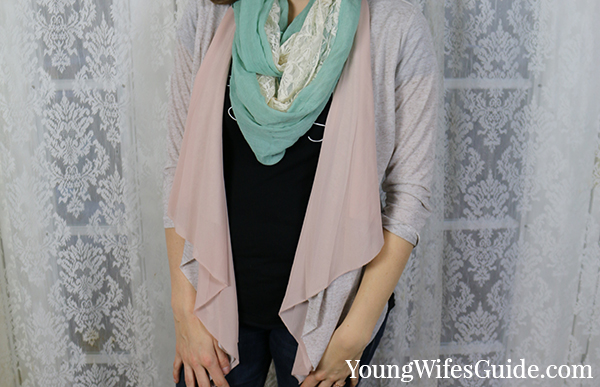 Darlena Lace Dress by London Times – $88
I think this might be my favorite item from this box (paired with the two dresses below)! I absolutely love the cut of this dress, the color, and the lace! This is hands down one of my favorite dresses in my closet. Verdict: Kept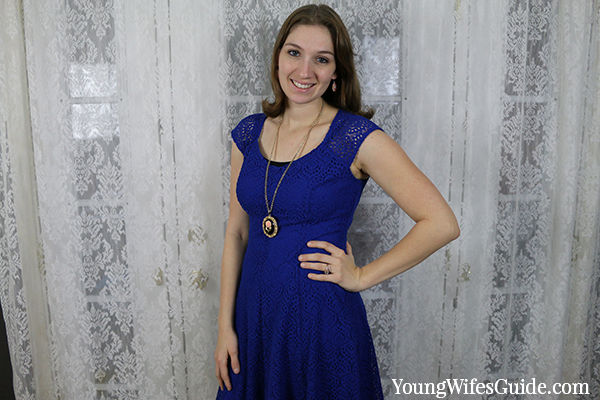 Stitch Fix lesson: I kept this dress because it was one of my very favorites. Several weeks later, I was browsing through Zulily and came across this exact same dress. The only difference: It was about half the cost I paid from Stitch Fix. At first, I was like "Well there you go! Stitch Fix is over priced. I'm done." But the more I started thinking about it, the more I realized that the ONLY reason I even clicked on the dress in Zulily is because I recognized it as my dress. It didn't call to me when I was scrolling past and I know for a fact that I would have never ever ordered it on my own. It was so plain and boring looking online that I would have scrolled past without a second glance. Now however, this is one of my favorite pieces I own. This lesson just shows to me how powerful it is to have a stylist choosing things for you and how getting them mailed to your house to try on is invaluable! (Especially as a mama of four littles)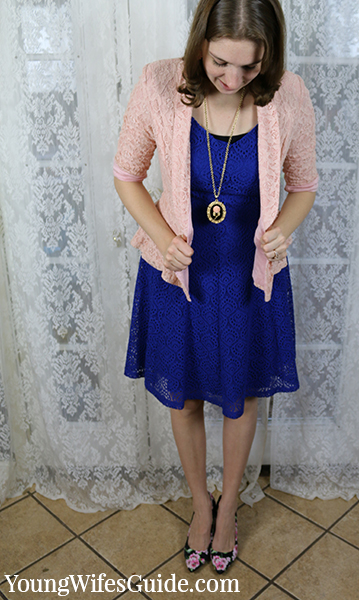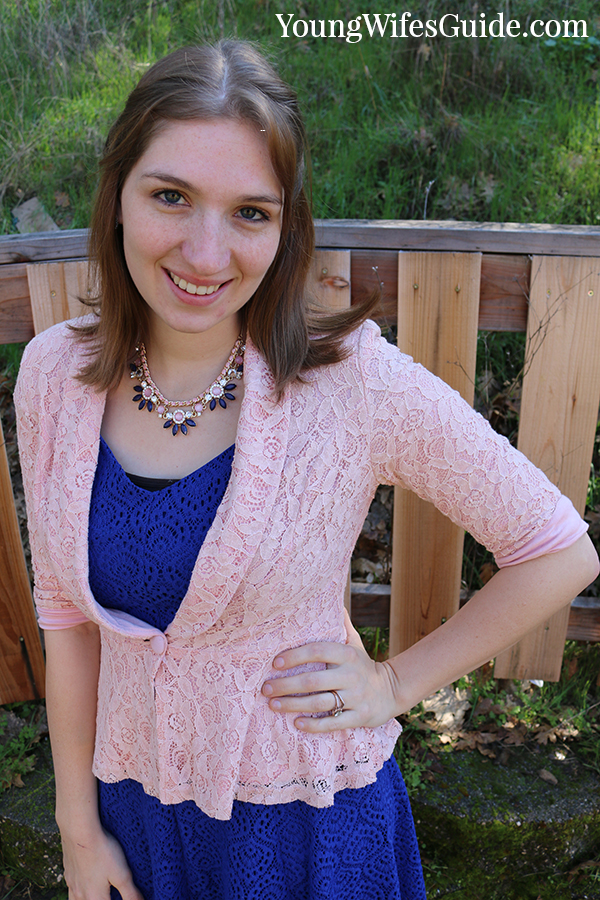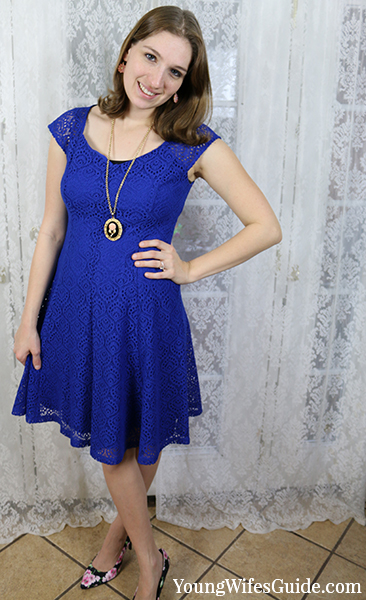 Ruby Maxi Dress by Fate – $78
I simply adore this dress. It's bright, it's fun and it's feminine! I haven't worn it out yet, but I am so excited to. This is like the funnest dress I own. This is the type of dress that I'm so drawn to pick out but usually put back because it seems too bright. But after going through Dressing Your Truth, I realize how much joy these fun pieces bring me. Verdict: Kept!!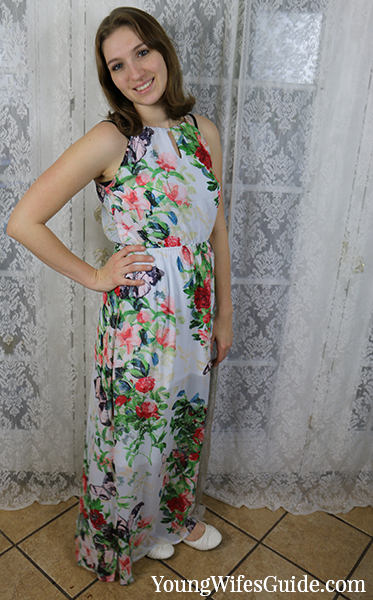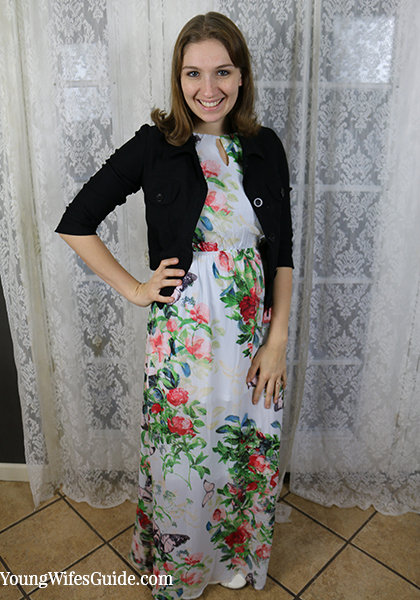 Kassidy Printed Faux Wrap Dress by 41Hathorn – $68
This dress is the perfect example of how much quality matters when you are trying to build a simple wardrobe. With everything from Stitch Fix, when you pick the item up, you can feel the quality. But especially with this dress. It's fully lined, light weight, and so soft. This is the perfect, modest dress to wear throughout the Spring and Summer (no cardigan or cami needed)! This was my husband's favorite dress of the four. Verdict: Kept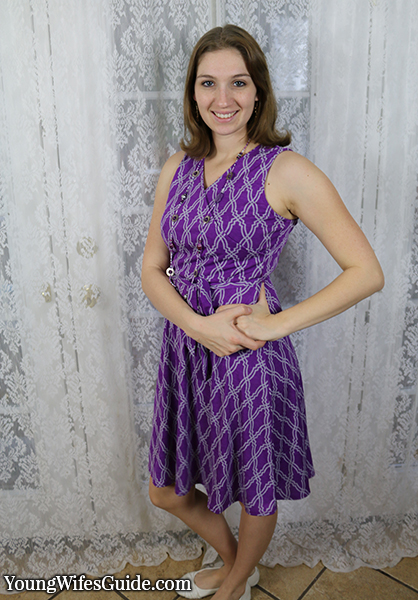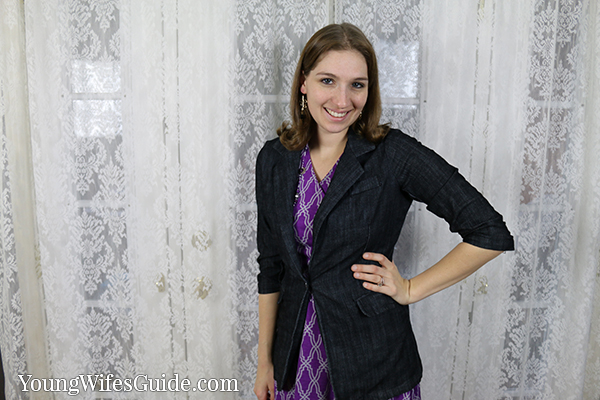 Overall, I was really really happy with this box. I was a bit torn about the first dress and the cardigan to be honest, but with the 25% discount when you buy all five items, it totally made sense! And I am so happy with all the items (I just need to figure out what to wear item #1 with).
I have never been so happy with a Stitch Fix box so it gives me great encouragement for trying it again. I did several things differently this time since my last few boxes were not great, just okay. So here's what I learned:
How to Get the Most Out of Stitch Fix
1) Create a Pinterest Board
I waited a while (4 boxes worth) to actually set up a Pinterest board dedicated to Stitch Fix. But I really wanted to make the most out of this box, so I finally broke down and created a board: My Stlye. I went through and pinned items I thought were beautiful and the important part is, I added my own comments before pinning!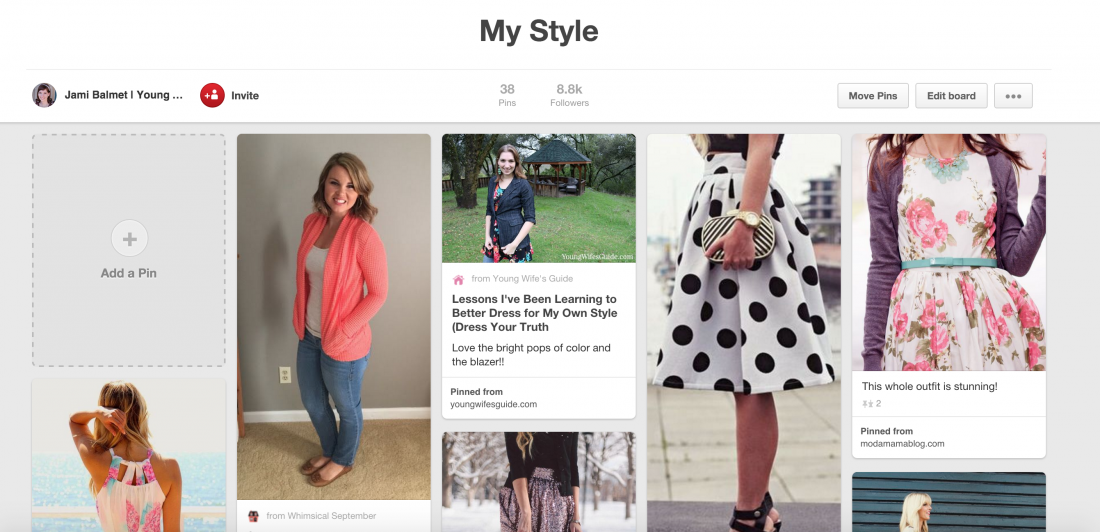 To get the most out of your Pinterest board:
Add and/or change the note on the pin before pinning (add what you like about it, the colors, etc)
Pin your own favorites from past Stitch Fix boxes (this helps if you have a blog and record such things, ahem, but you can also upload your own photos directly to your board)
Pin actual Stitch Fix items (this is how I got my favorite item!) – See below
Don't just link to a generic board you've been pinning to forever. Create an actual new board FOR Stitch Fix.
The thing I did that was the best though, was pin actual Stitch Fix items! I went into Pinterest and searched for "Stitch Fix" and pinned a ton of items from other people's boxes that I loved. This actually resulted in getting my favorite item. I pinned the Ruby floral maxi dress and my stylist sent it to me because she noticed it on my board!! Yeah, they really do pay attention to your board.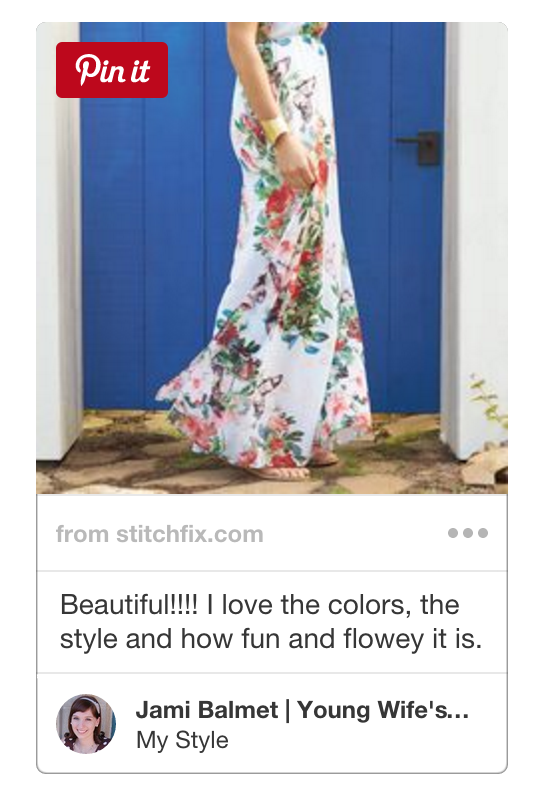 2) Leave a Note for the Stylist
I don't need any jeans or pants and for this box, I really wanted to focus on dresses (for me, they are the best value). So I left a note and let my stylist know exactly what I was looking for and even specific colors.
I have to say, she did an amazing job! She sent me four beautiful dresses and a great cardigan. I will ALWAYS leave detailed notes to my stylist from now on.
3) Be specific in Your Style Profile
This time around, I actually went through and re-did my style profile. If you have been getting a few boxes that just aren't right, then try updating your profile and be more specific. I realized in my last box that I don't want to spend $60 on a simple gold chain necklace, so I updated my preferences too!
4) Be Open to New Ideas
When you get your items in the mail, be open minded! A few items I received from Stitch Fix are not ones I would have chosen myself. But that's the really fun part about Stitch Fix, someone else is choosing fun new finds for you. So have an open mind, try on all the clothes, and double check your style guide for fun new ways to wear your clothing.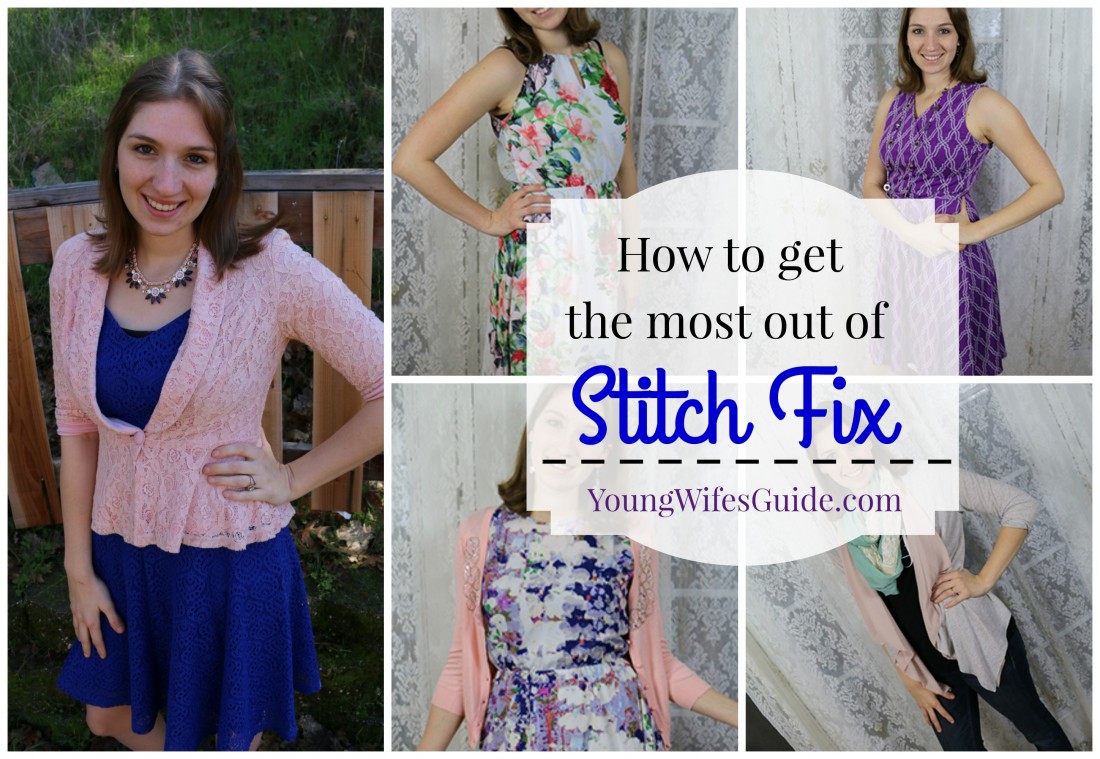 The Verdict
I am falling in love with Stitch Fix more and more. I recently went through and purged my closet and got rid of almost 50% of all the clothes I have (I'll post about it soon). I'm focusing more on a few quality items than lots of mediocre or poor clothing.
My good friend Katie over at Embracing a Simpler Life has been talking a lot lately about the importance of quality and how often (especially with clothing) less is more. That lesson has really stuck with me. You can read about why she is making an investment in her appearance here.
Part of having a more minimalist wardrobe, is also knowing when you have enough clothing. Since I cleared out a ton I have also realized that I need a few more wardrobe staples (like a white cardigan). So I don't have plans in the immediate future to order another Stitch Fix but I know I will again one day (maybe a summer box)!
You can sign up to get your first StitchFix Here.
Referral Program: I actually got a couple of these items for free with credit that's been building up all year with their referral program. It's actually pretty fun. Any time you have friends or family sign up for their first Stitch Fix box through your link, you will get a $25 credit to use on your next box!! $25 adds up quickly – and even though I've only had a handful of referrals – I was able to get three amazing pieces of clothing for FREE!

To be perfectly open and honest, the links in this post are my referral links (which doesn't add ANY cost to you as the customer). I used them because I might as well, but I honestly just wanted to share my experience with Stitch Fix – regardless of getting a referral credit or not because I have had SO many readers ask me about my experience with Stitch Fix.
You can also read: