Our Christmas Decorations Day Tradition!
Christmas is my very favorite time of year. It's the time that we get to celebrate Christ and freely share the Gospel when people are more receptive to hear it.
Plus the lights, the decorations, the food and it's so fun! Jason and I love to saver this season since it goes by so quickly. So over the years, we've developed a very fun tradition to kick off the season…want a peek inside the tradition?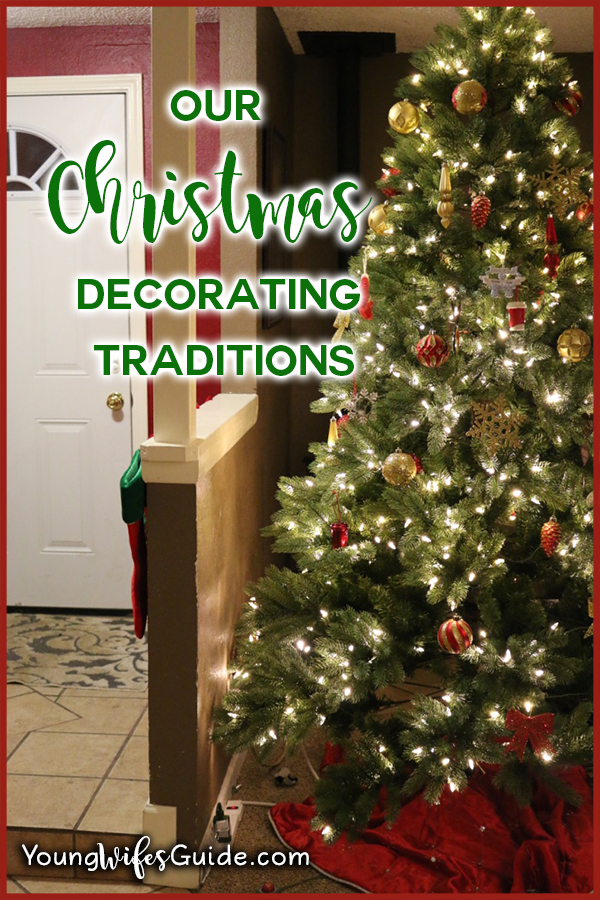 This tradition started years ago, before we had kids and we wanted to make a celebration out of the beginning of Christmas.
Our Christmas decorating tradition entails a whole day of Christmas celebrations while we set up the tree and decorate!
We make a whole day of appetizers and finger foods, play Christmas music, and have fun putting up our Christmas decorations. Here's what we do:
Watch the Video:
We filmed throughout our day to give you a great look into our Christmas decorating day. You can watch over on YouTube (and don't forget to subscribe once you are over there).
Getting the whole family involved
Now with young kids, it's a great time to focus on Christ as we kick off the season. Now we get to explain to the kids as we get out our manger scene and hang the stockings, why we celebrate Christmas.
As we were putting the manger scene together, one of our four-year-olds asked why we celebrate Jesus' birthday. It was a great time to discuss and talk about Christmas with them.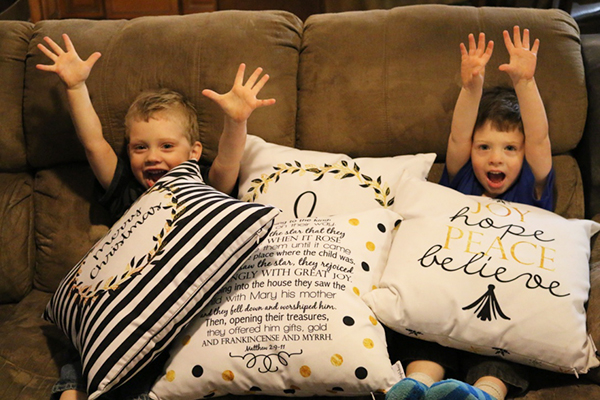 Christmas Music
Of course, a staple of the day is playing Christmas music! We alternate from fun classic songs like Jingle Bells and Dreaming of a White Christmas with Christ-based songs! Such a fun way to kick off the year.
We use the free app: Spotify on our computer to look up different Christmas albums and playlists!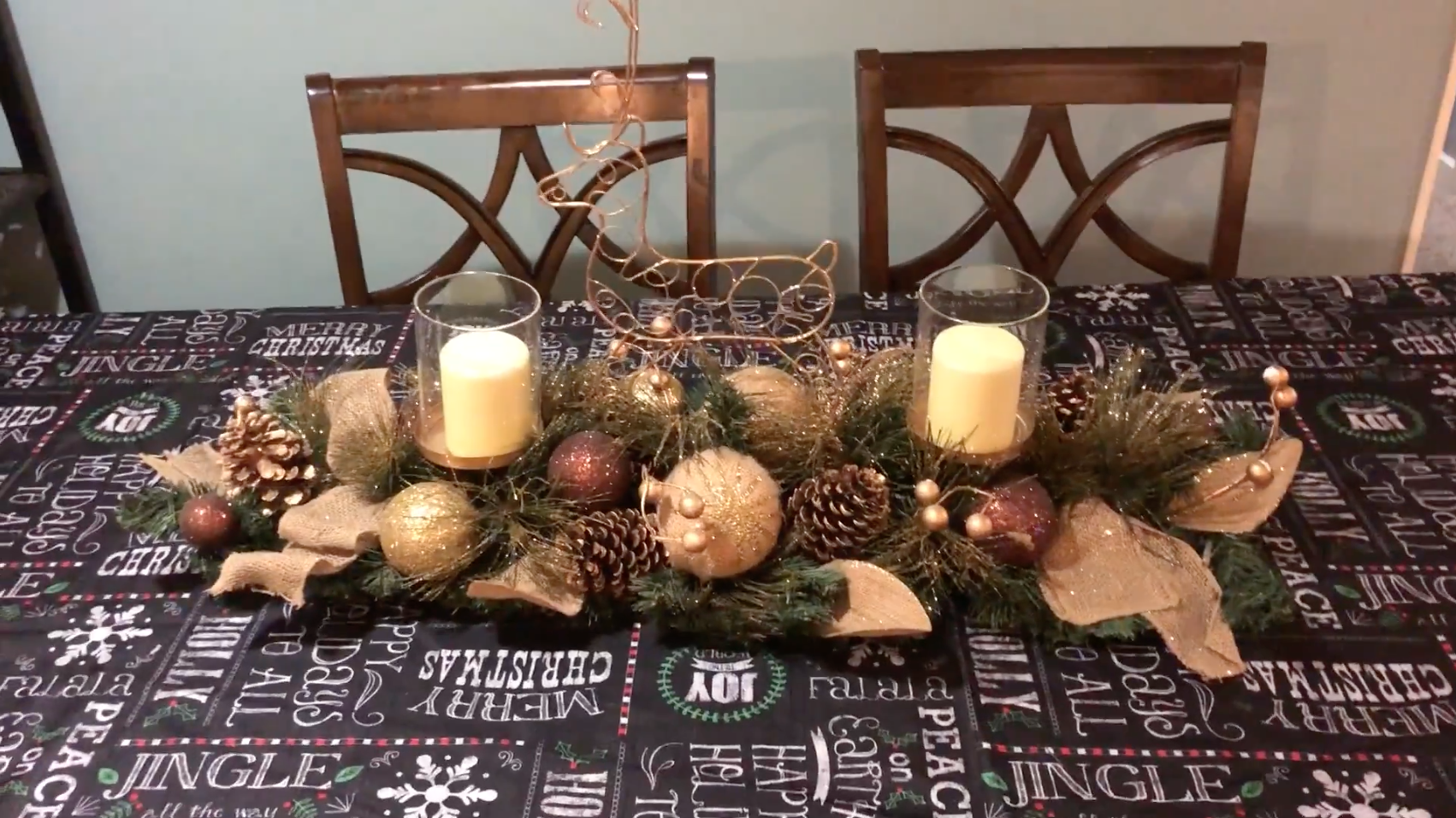 Our Food for the Day:
Because we are busy working all day to get all the Christmas stuff set up, we don't have time to stop and sit down for full meals (and I don't want to cook them)! So we serve and eat appetizers all day and it's a blast!! What I didn't show on the video is that we have cheese, meat, and crackers for the bulk of our "lunch".
Crockpot spinach artichoke dip
Crockpot spinach artichoke dip is one of my favorite things to do because it's so fast and easy. You literally dump it all in and put it on low. And it's so incredibly delicious! It's hard to mess this recipe up and I've made it so many times, that I literally just dump these ingredients in and don't measure anymore.
But so many of you asked for the recipe when I shared it on Instagram, this recipe is more or less what I do.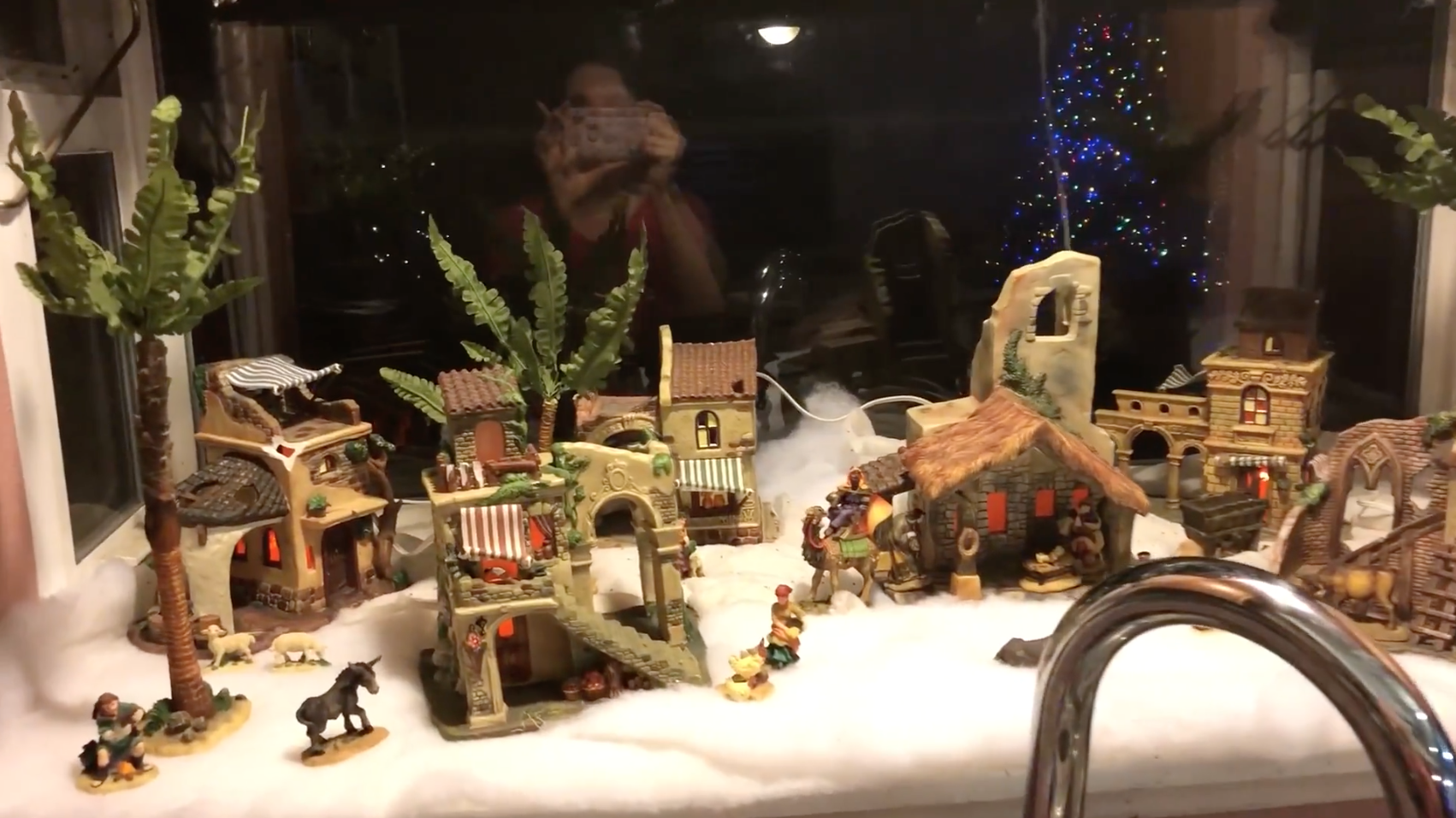 Meaballs from Costco with bbq sauce
This was the other more substantial part of our food that day! I take the big bag of frozen meatballs from Costco, add about half from the bag into a crockpot and dump a bottle of BBQ sauce over them (you can also use Teriyaki sauce). Cook on low until done.
Easy-peasy but so good!! Serve in a bowl or on a plate with toothpicks
My new decoration for this year:
We've never had a huge budget for Christmas items and there are still more things on my wish list. So each year, I try to get one or two new things to add to my collection.
This year is my beautiful new Christmas plate for our kitchen island. I found this serving tray in store at Walmart but I can't find it online. It's part of this collection, so maybe it's sold out online right now? But I just saw it in store, so check your local Walmart. It was $15!! 😀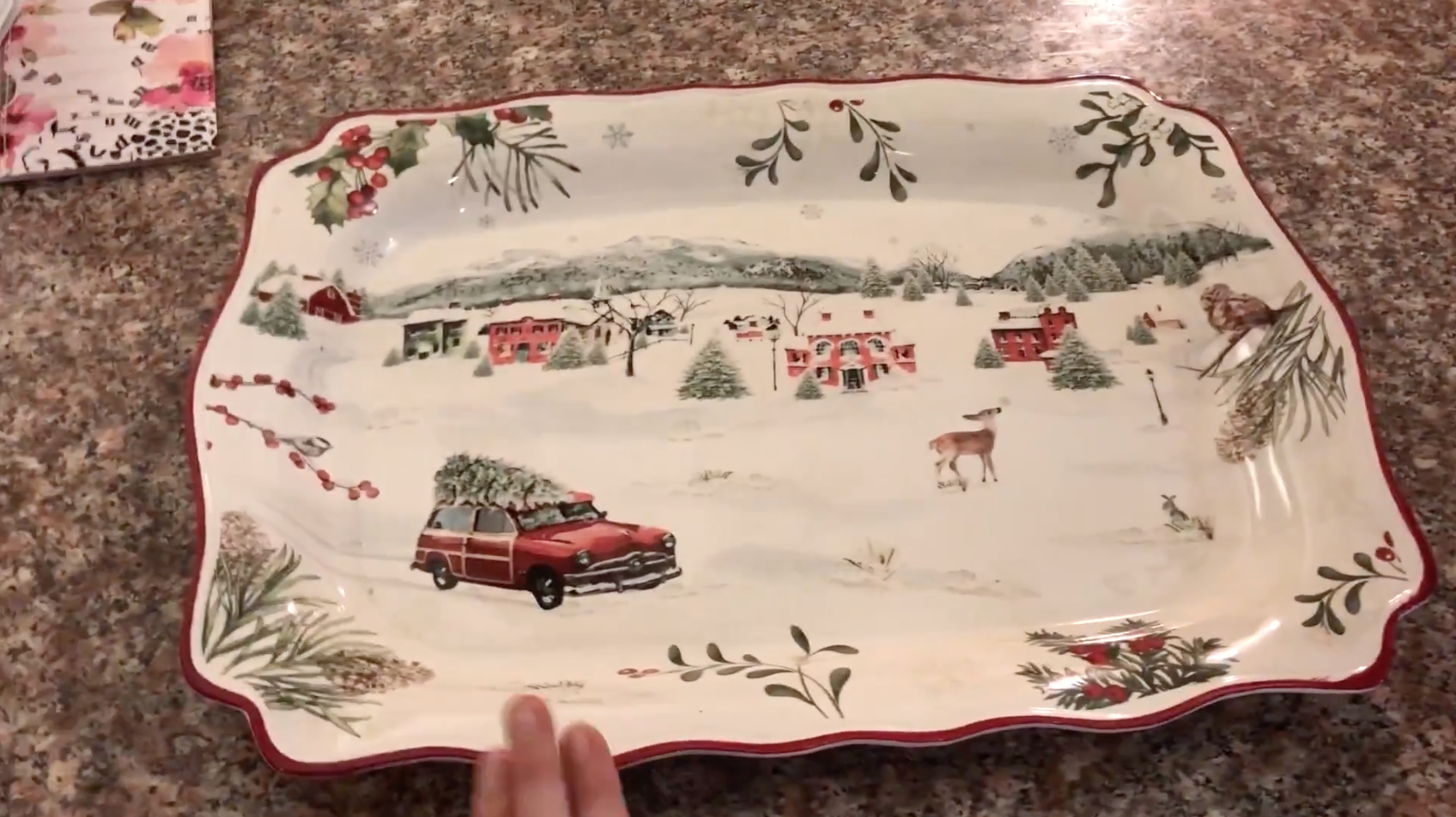 Christmas books we recommend:
We currently have two favorite books to recommend to help you focus on Christ more this Christmas.
Hidden Christmas by Timothy Keller – a look at the true majesty and wonder of the year. Reads like a typical non-fiction book but great for families to read together.
Come, Let Us Adore Him: A Daily Advent Devotional by Paul David Tripp – This includes short little readings for each day of Christmas. We love it!! This book just came out so it's first year using it.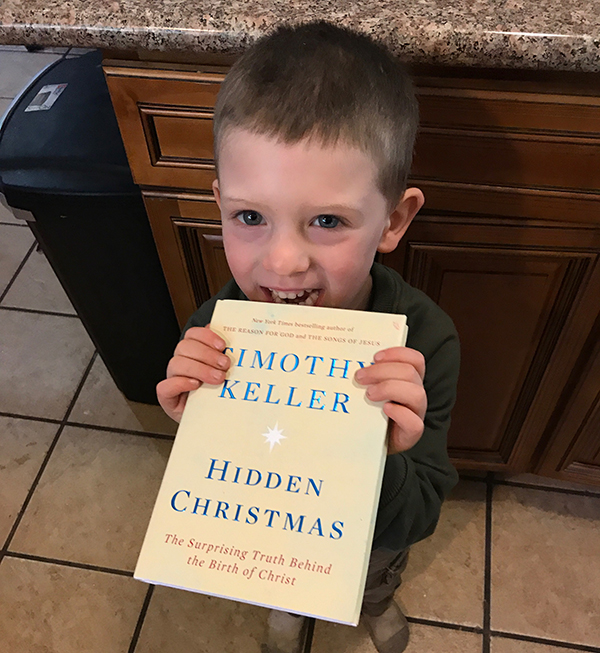 Christ-Centered Christmas Kit!
If you are looking for another resource that will give you the tools to focus more on Christ this year, I want to share with you my Christ-Centered Christmas Kit!
The kit includes 6 audio lessons, Celebrating a Christ-Centered Christmas eBook, and a TON of printables to help you this Christmas season! Through Monday, December 11th, the Christmas kit is 25% OFF making it just $14.95 (it's normally $19.95).

Just use coupon code: CHRISTMAS17 at checkout for 25% off!
Purchase the Christmas Kit Here
In fact, you can get 25% off EVERYTHING in our online store!! We've got a home management binder, all our past conferences, and more. See our entire store here.
The Christmas kit even includes these beautiful printable Scripture readings that go along with each day of December. It's already December you say? Who cares! Jump in now and you will also have these next year to use!! Plus a ton of other great goodies inside the kit!