Getting back on track with my Spiritual Disciplines – Hf #110
Life has been hectic lately. We are getting back into normal routines and homeschooling after an extended Christmas break. I've been battling thyroid issues and fatigue (not fun!). And We had 5 family birthdays in 30 days with Christmas and New Years mixed in (Jason's 30th birthday, Malachi and Micah's 5th birthday, my birthday, and Magnolia's 1st birthday)!
I've been tired, overwhelmed, and frankly just lazy when it comes to my spiritual disciplines. I've been slowly trying to work back into the habit but honestly, I need a good kick in the pants to get going! So I'm challenging myself to get back on track. Wanna join me?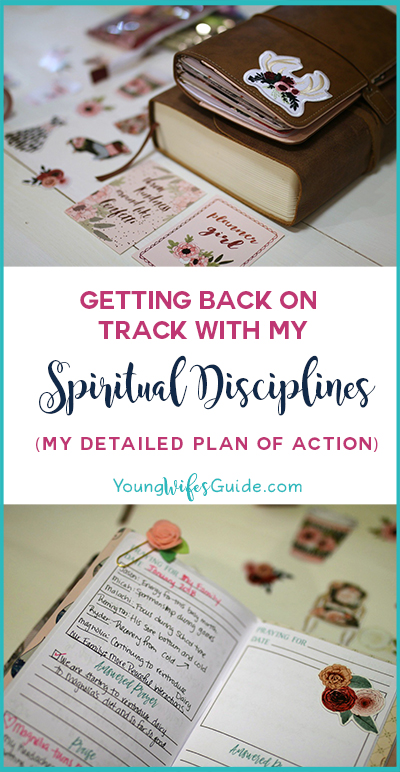 Listen to the Podcast:

We also recorded this blog post as an audio podcast. If you want to listen in instead of reading, click play below or do a combination of both

And don't forget to subscribe to the podcast in iTunes.

Right click here and save-as to download this episode to your computer.
What are Spiritual Disciplines?
We must first ask – "Why do you study God's Word?" And "How do we grow in godliness?"
"For the grace of God has appeared, bringing salvation for all people, training us to renounce ungodliness and worldly passions, and to live self-controlled, upright, and godly lives in the present age," – Titus 2:11-12
So how exactly do we know how to live self-controlled, upright, and godly lives in this present age? By going to God's Word! By knowing God's Word. By studying God's Word and letting it saturate our lives.
It's God's strength and His grace that will cause us to grow, but it's through God's Word and prayer that this growth happens.
"Growth is also a normal expression of the Christian life. The New Testament writers assume growth and constantly urge us to pursue it. Peter urges us to 'Grow in the grace and knowledge of our Lord and Savior Jesus Christ' (2 Peter 3:18). Paul instructs us that by 'speaking the truth in love, we will in all things grow up into him who is the Head, that is, Christ' (Ephesians 4:15)." – Growing Your Faith by Jerry Bridges
I talk a lot about Spiritual Disciplines, but what exactly does that mean? Jerry Bridges says it well:
"Spiritual growth occurs as a result of intentional and appropriate effort. The word intentional implies a diligent pursuit of a clear goal. Appropriate indicates that we must use the God-given ways of growth given to us in the Bible. We usually refer to these ways of growth as 'spiritual disciplines." – Growing Your Faith by Jerry Bridges
In Spiritual Disciplines for the Christian Life by Donald Whitney he outlines at least 12 spiritual disciplines, and no doubt there are more. But for today, we will be focusing on just three: Bible reading, prayer, and Scripture memorization.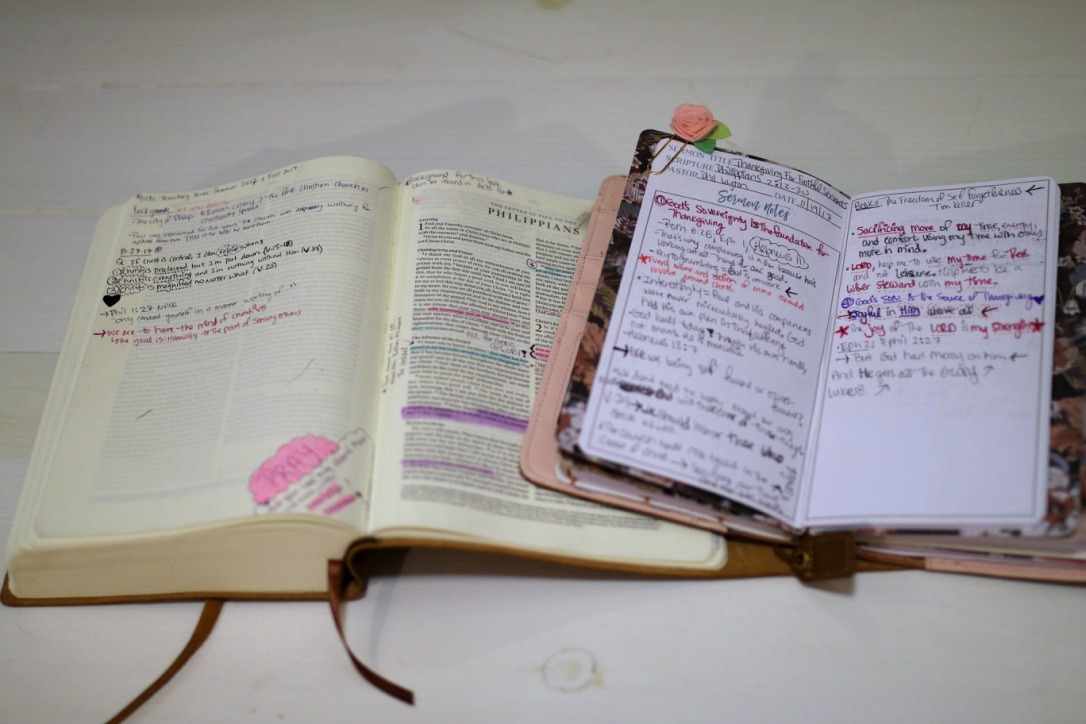 We practice these disciplines because:
1) God has commanded us to
2) They are the avenue through which God has given us to know Him more so that we can be transformed more into the likeness of Christ.
Too often we wait for a "feeling" or a desire to want to read God's Word. We don't "feel" close to God so we don't pray or dig into His Word. But we shouldn't wait for these feelings, because they may never come or only seldom come.
We discipline ourselves to read God's Word and pray, not because we have to, but because we love God and are motivated to know Him more. Bible reading and prayer are simply two ways in which God has given us to accomplish that.
So here's what I am jumping back into and committing to in February:
Bible Reading
This is the first habit that I will be working on recultivating in my life. My Bible reading has been slacking and all over the place. I've been choosing to read other things right now because I've been tired (and honestly just lazy). So I am committing to work on this.
I will be following our simple Bible reading plan of reading the same book of the Bible everyday for 30 days. This method may sound weird, but it's incredible! Jason and I will be studying the book of 1 John throughout the month and we would love for you to join us!

Prayer
I am so embarrassed to say that my prayer life has been almost non-existent this last month. There's something about getting so stressed and overwhelmed that we forget to turn back to God. It's in these moments when we need to trust in and rely on God the most – and that's often when we abandon Him the most.
I've been working on the last 3 weeks to make prayer my FIRST response instead of a last resort. So by God's Grace, I will hopefully continue to work on this into February and beyond.
Other than just turning back to God throughout the day, the biggest thing I want to work on again is having dedicated prayer time each day. This will be an easier discipline to cultivate because my prayer time will follow my bible reading time. I will read first, and then do my prayer. But I'll talk about my schedule in a minute.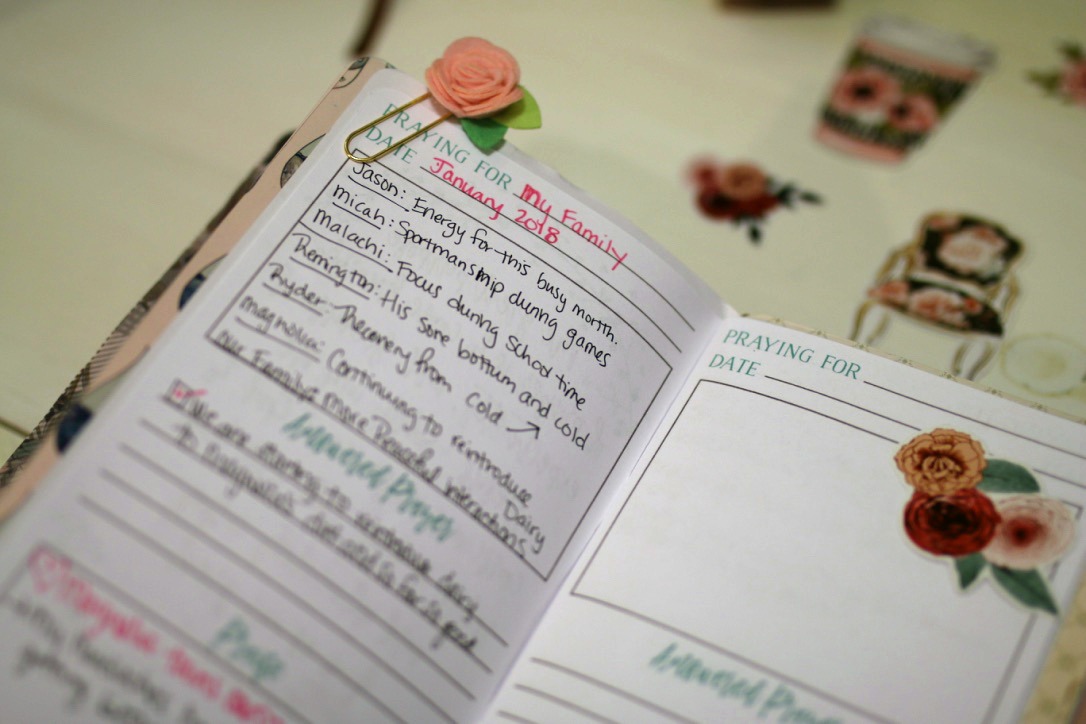 We will be following our method of a deeper prayer life that I outlined way back in episode #27 of my podcast. Basically you use the book of Psalms to help guide and focus your dedicated prayer time. The amazing benefit of this is that you get a much deeper and focused scheduled prayer time and it helps you to pray more throughout the day as it comes to mind.
Scripture Memorization
This is the goal that I have long time wanted to work on. I have scripture memorization cards that work through 12 different topics. And my goal is to pick one of these topics and start memorizing the cards!
I will likely start with the anger and patience deck of cards because my fatigue lately has been causing me to be so grumpy. But that isn't an excuse! My plan is just to carry those around with me throughout the day and start slowly memorizing them.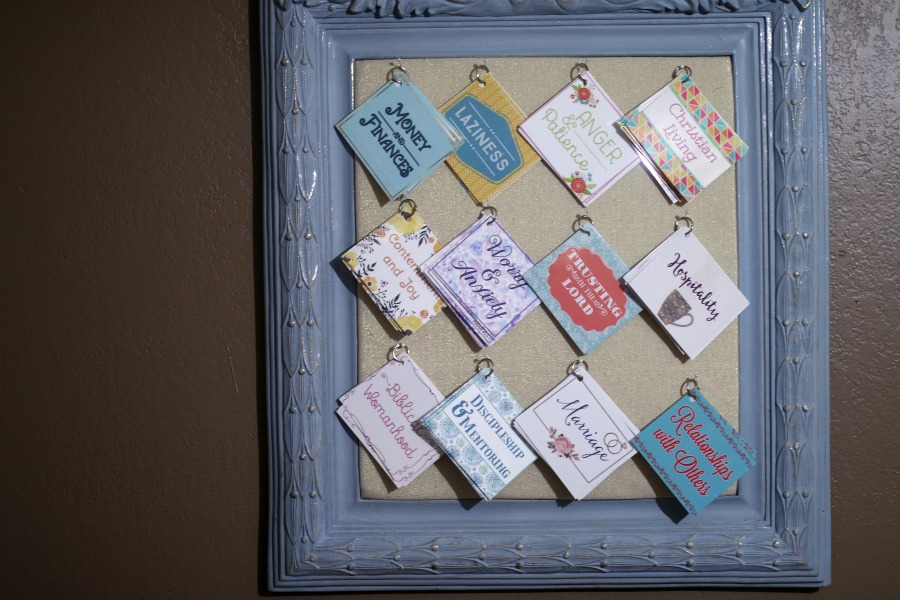 My Spiritual Disciplines Schedule:
I am going to start out slow as I add one thing into my schedule at a time. In this season of life, I have to keep it simple and easy or it just won't work! So here's my new schedule:
AM (ideally before kids are up, but as soon as possible otherwise):
Read (or listen to) the book of the Bible that day (February will be 1 John)
Write down a key takeaway or a few notes in my Bible Study
Spend the rest of my allotted Bible study time in prayer (or until the kids wake up!)
PM (ideally before bed):
Spend 10-15 minutes reading through the OT
I will start in Genesis and reach through Malachi
The goal is to start reading through the OT once per year
Going Deeper:
The System I Use:
Almost two years ago now I came up with this great idea to create a Spiritual Disciplines Notebook. Something that I could take with me on the go, have always near my Bible, and even use it for sermon notes. But it took me another good year to actually create it – well I'm so excited to share that it's finally done and you can make one yourself!!!
You can come over to find out all the details HERE – but basically my Spiritual Disciplines notebook is comprised of 5 mini notebooks. The five notebooks are – my prayer requests, sermon notes, gratitude journal, Bible study notes, and Scripture writing/memorization.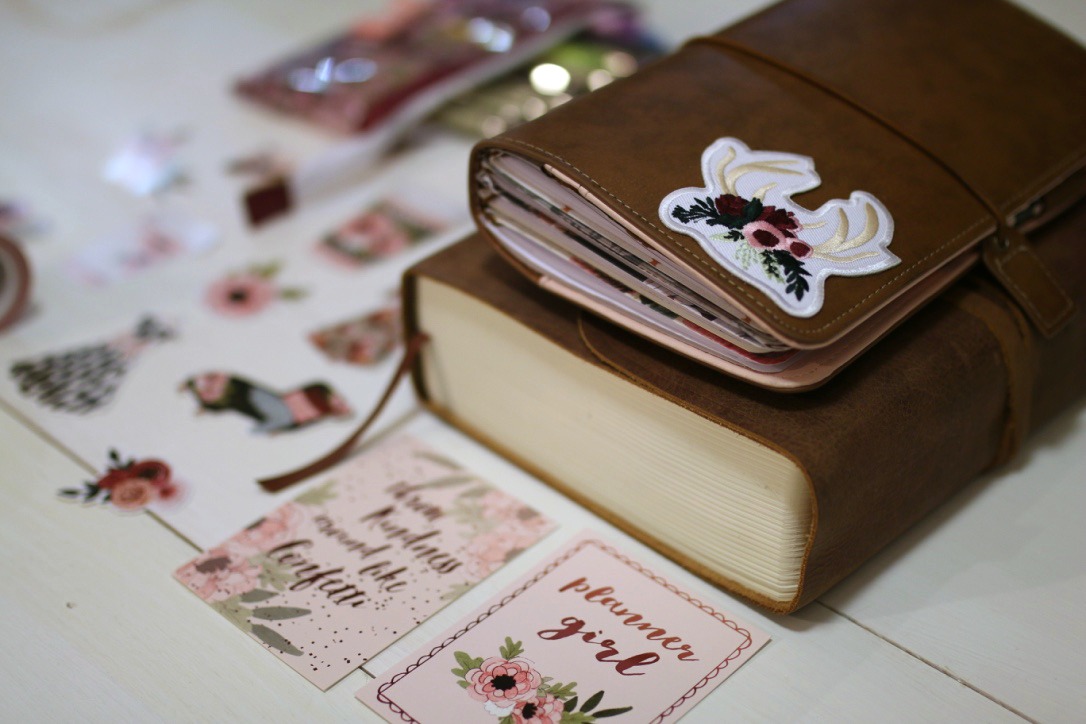 I've been using this method now for several months and it has changed the way I do my Spiritual Disciplines. I'm actually able to keep track of everything by having it all in one spot!! It's been amazing!
You are able to purchase just one of the notebooks or snag all 5 for a great price! And once you own them, you can print them out again and again for personal use!
I've also included a few tutorial videos as well as all the links and resources you need for putting together your own Traveler's Notebook that holds your Spiritual Disciplines Notebooks! Plus, if you have any questions, please don't hesitate to reach out to me!
Find out more and grab your notebooks here!
For those asking – these notebooks fit a standard size traveler's notebook! I include links to all my favorite ones inside the tutorial when you purchase! 🙂