Bonus episode: Year-End Homeschool Wrap Up
Ever year, I do a recap of our homeschool year to share what has been working well and sharing all the resources we used. Listen to to a fun homeschooling convo today.
Listen to the Podcast:

We also recorded this blog post as an audio podcast. If you want to listen in instead of reading, click play below or do a combination of both 

And don't forget to subscribe to the podcast in iTunes.

Right click here and save-as to download this episode to your computer.
This year we had 2 2nd graders, 2 kindergartners, and a 4 year old who wanted to be in Kindergarten and do everything her big brothers were doing. So it was our first year really with 5 kids in school.
Our biggest focus this year: READING.
I had a big focus with all 5 kids on getting everyone to the next reading level. Which I am so glad because I feel like my 2nd graders are really walking into 3rd grade with good reading under their belt now. And the two kindergarteners are doing fantastic. They will be reading early readers on their own by 1st grade. The 4 year old in betweener will be there soon as well.
We spent a lot of time reading this year and the pay off has been so worth it! I've taught all 5 of my kids so far to read using Teach Your Child to Read in 100 Easy Lessons. Best $14 investment for all 5 of my readers.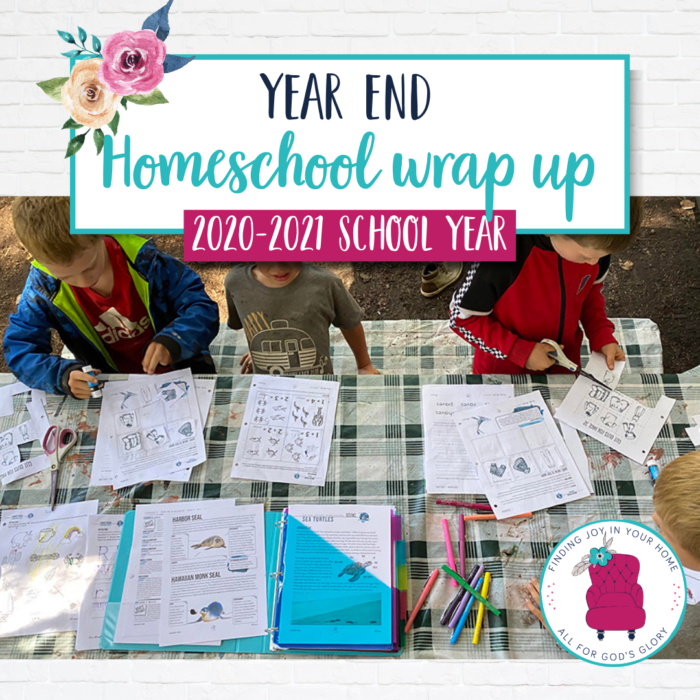 Our Main Curriculum this Year:
The Good and the Beautiful Math
We used their level 2 and level K this year. This is our 2nd year using TGATB for math and we love it. They are releasing an all new math program August 2nd and we are very excited about it. I'll update you when we start using it.
Gather Round Homeschool for all other subjects
We switched to Gather Round in July 2020 after 2 months of heavy research into it (I did NOT want to switch curriculum again lol). But I am so glad that I did!! You can read all about why we love Gather Round in this blog post.

Units we've done so far: 
Oceans
Asia
North American Birds
Europe
Space
Africa
Earth Science
Artists – Year 2
Mini unit: Christmas
mini unit: Government
We will finish up: Human Body & South America by September.
Extras we added in: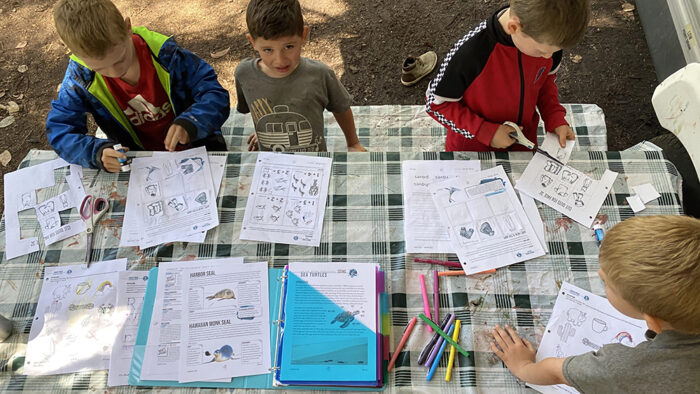 Some books we read this year:
Next year I will have 2 3rd graders, 2 1st graders, and a Kindergartener. So it'll be a full year. I will share exactly what we are using and studying as we get closer to September and I've had a chance to actually plan and order all my stuff! 😉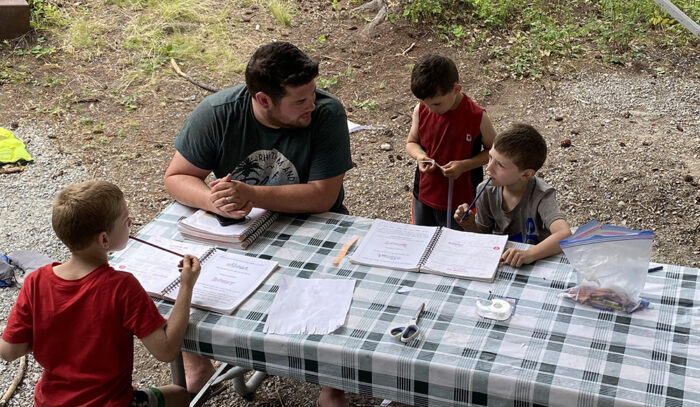 Links & Resources:
Our Sponsor: Check out storyworth.com/homemaking for $10 off your first purchase. PERFECT gift for Father's Day!
Our Sponsor: Get 50% off your first order of supplements and herbs! Go to TakeCareOf.com and use code home50 at checkout!