Lies Moms Believe (And How the Gospel Refutes Them) with Rebekah Hargraves – Hf #111
Being a mom is HARD. We have a lot to deal with day in and day out. And there are a lot of lies about motherhood that we buy into and believe.
Lies like "You are enough", "Mommy guilt is just something I have to live with" and "I'm selfish if I need me time". There are of course a lot of other lies that we believe about motherhood and ourselves. We buy into these lies and cling to them so much that we forgot Christ, the Gospel, and how these radically influence and impact our motherhood.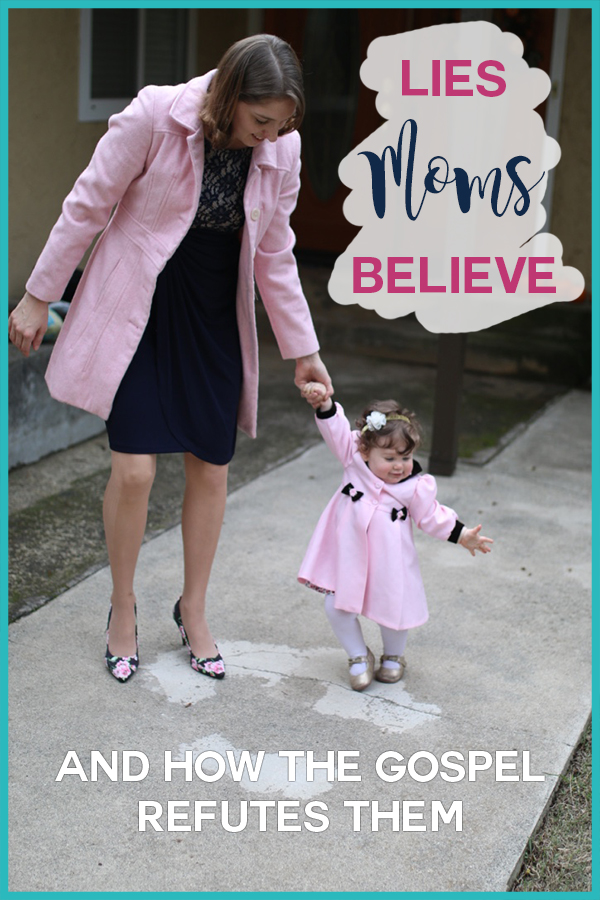 Today on the podcast I have Rebekah Hargraves chatting with me, author of the book Lies Moms Believe (And How the Gospel Refutes Them). We had a great conversation and I can't wait for you to listen in:
Listen to the Podcast:

We also recorded this blog post as an audio podcast. If you want to listen in instead of reading, click play below or do a combination of both

And don't forget to subscribe to the podcast in iTunes.

Right click here and save-as to download this episode to your computer.
Links & Resources Mentioned in This Episode:
Rebekah's book is coming out in print soon! So Rebekah wanted to invite my readers to join her launch team of the book and the new Bible study book companion that is coming out. If you join the launch team, you will get FREE PDF versions of both books in thanks for being part of the launch team! You can find out more about that by joining her Facebook group.