My 2022 Theme for the Year – Episode 31
For the past several years, I've picked word for my year. This word kind of revolves around all of my goals for the year and helps to give me some direction. But this year, I've chosen a theme for my year instead of just a single word. Listen in to find out what my theme is, how to pick your own, and some ideas for incorporating it into your year!
Listen to the Podcast:

You can find all the links and notes for this episode below!

Right click here and save-as to download this episode to your computer.
8 years of themes:
And now, my 2022 theme for the year: The Year of Transition.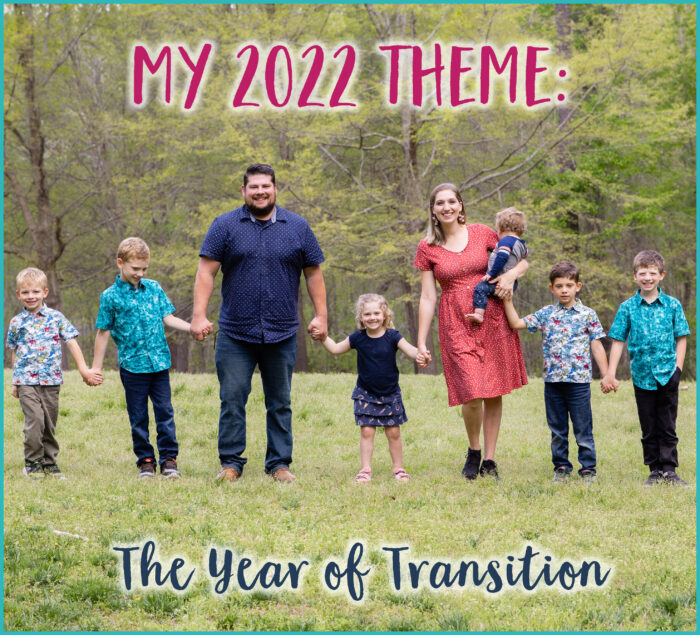 What has gone into choosing this theme:
We've got a LOT of transition going on around here. 2021 was a FULL year, but mostly a stable one. Lots of travel as we looped the country 1.5 times. We went to the southernmost part of the lower 48, we visited the hottest place in the USA, and spent time in the highest capital city in the USA – among a million other things. It was a wonderful, full, and busy year.
But as I started thinking to 2022, I realized that this is going to be a pretty major transition year for our family – and our ministry here – in many ways.
And while "transition" isn't the most fun work to pick, I thought it worked well as more of a theme. The year of Transition.
I feel like this is an important distention, because transition can be hard. I'm already a tad exhausted thinking about the decisions coming up for us this year and the possibilities. It's truly a year of transition in many ways, and that could be bad. But instead, we know that God has great things in store for His Kingdom and His People.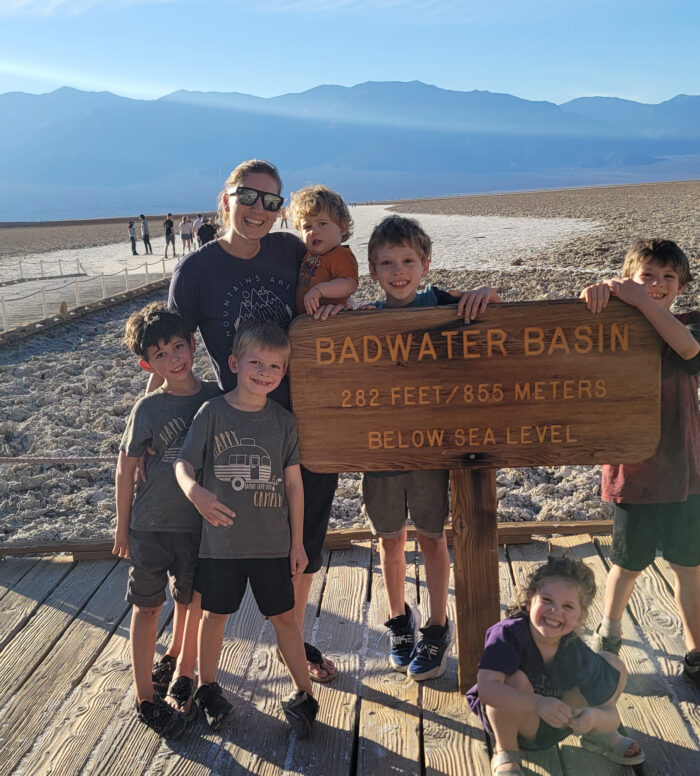 So for me, it's a positive. I'm walking into 2022, knowing it's going to be chocked full of transition. I'm expecting it and therefore excited to see what God does.
For me, The Year of Transition theme has a few helpful distinctives:
With many of our very necessary upcoming changes, we don't totally know what the end step will be. We have some vague ideas or even plans, but only God knows truly what will come from this year. So The Year of Transition helps me to remember, that as we walk into the unknown, God is making a path ahead for us. And we don't need to see every step of the way.
Transition can be hard, daunting, and even scary. As someone who actually likes change, I already feel a bit overwhelmed at all this year is going to pack in. I feel overwhelmed with research and decisions. And so, The Year of Transition reminds me that it IS a transition year. And in transition, I can find great joy.
So as I look forward to 2022, The Year of Transition reminds to me 1) Trust in God's sovereignty in all things 2) let go of the need to control all decisions and 3) walk in Joy – even when it's an uncomfortable season.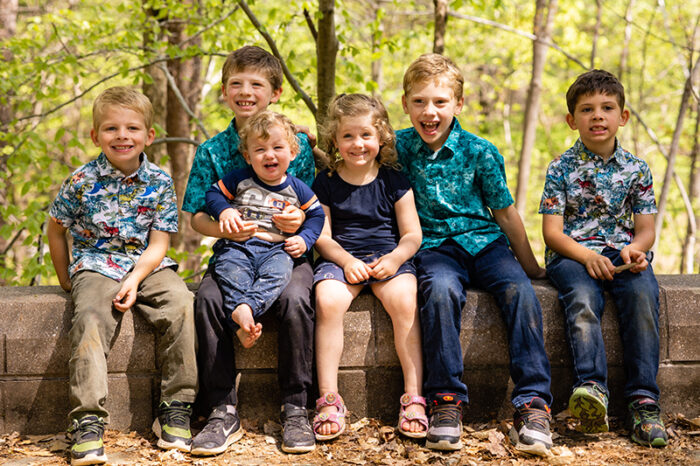 A few verses I've been looking at as I pray through my to do list has been:
A Time for Everything

3 For everything there is a season, and a time for every matter under heaven:

2 a time to be born, and a time to die;
a time to plant, and a time to pluck up what is planted;
3 a time to kill, and a time to heal;
a time to break down, and a time to build up;
4 a time to weep, and a time to laugh;
a time to mourn, and a time to dance;
5 a time to cast away stones, and a time to gather stones together;
a time to embrace, and a time to refrain from embracing;
6 a time to seek, and a time to lose;
a time to keep, and a time to cast away;
7 a time to tear, and a time to sew;
a time to keep silence, and a time to speak;
8 a time to love, and a time to hate;
a time for war, and a time for peace." – Ecclesiastes 3:1-8

"He changes times and seasons;
he removes kings and sets up kings;
he gives wisdom to the wise
and knowledge to those who have understanding" – Daniel 2:21

"Jesus Christ is the same yesterday and today and forever." – Hebrews 13:8
Next week I'll be sharing my goals for 2022. But the areas I'm currently thinking through are: 
Transition in Life Plans
Transition in our Business
Transition in Homeschooling
Resources for picking your own word:
Are you read to pick your own word for 2021? I know it can be hard to know where to begin when picking your own. So here are some resources and help on choosing your own!
How to pick a word for the year
1) Stop, slow down, and think
Picking a word for your year doesn't need to be overly complicated or hard. Chances are, you won't have a terribly hard time coming up with word options. You will probably have a hard time narrowing it down. So spend a few minutes dreaming about what you want for this year:
What do you wish you had more of (or less of) this year?
What word or idea do you want to dominate your life this year?
What do you want 2021 to be characterized by?
Is there something you want to work on? Like finding more joy in your home.
When you stop, think for just a second. What one WORD comes to mind?
2) Look up the definitions
If you are struggling to narrow it down. Then hop on google and look up the definitions, this might help clarify things. This can sometimes either solidify it for you that THIS is the word, or it can help confirm that it's not entirely right.
I don't think it needs to be complicated to pick your word. Chances are, your gut is already telling you what you need for this year. What do you dream for 2020? Some ideas might include:
Joy
Create
Grace
Rest
Discipline
Grateful
Thankfulness
Connected
Intentional
At the end of this day, my  theme and mission for 2022 boils down to this: I will boldly and bravely walk into the next year trusting God for His next steps, without fear or anxiety, and with great joy and peace – even in the unknown or mundane. 
Links & Resources: