Preparing to be a mom (and all the fear that comes with that!) – Hf #140
Preparing for motherhood can be exciting, nerve wracking, and downright scary sometimes! Are you preparing to be a new mom, looking into the future, or preparing to add another baby to the family? There are a lot of emotions mixed into this – so where do you turn when the excitement is also mixed with a little fear? Listen in today!!
Listen to the Podcast:

We also recorded this blog post as an audio podcast. If you want to listen in instead of reading, click play below or do a combination of both

And don't forget to subscribe to the podcast in iTunes.

Right click here and save-as to download this episode to your computer.
Jennie, I love your heart in this message! I am excited for you that you are preparing for motherhood and you are doing wonderful that you want to prepare now!
While my circumstances are different than yours Jennie, I have had my fair share of fear and anxiety over the years.
"Sister, we have died, and our lives are hidden with Christ in God. We are not our own. Our children are not our own. Our homes are not our own. Our stuff is not our own. Nothing is our own. It's all his and for his glory. And that's the incredible reality we get to make up to every day. Let's help each other remember!"– Missional Motherhood, page 165.
When you are tired, when you are overwhelmed, when you are facing a chronic illness, or a time of anxiety…remember our ultimate end goal:
"If then you have been raised with Christ, seek the things that are above, where Christ is, seated at the right hand of God. Set your minds on things that are above, not on things that are on earth.For you have died, and your life is hidden with Christ in God. When Christ who is your life appears, then you also will appear with him in glory." – Colossians 3:1-4
Our lives, our motherhood, our daily lives are meant to be lived for Christ. This is going to look different from family to family, from situation to situation, and from season to season. Your ultimate guide to "biblical or godly motherhood" is not what your neighbor is doing, or your favorite blogger on Instagram looks like they are doing.
Your guide to motherhood is Christ alone. Seeking Him, putting Him above all else, and storing your hope and future in Him alone!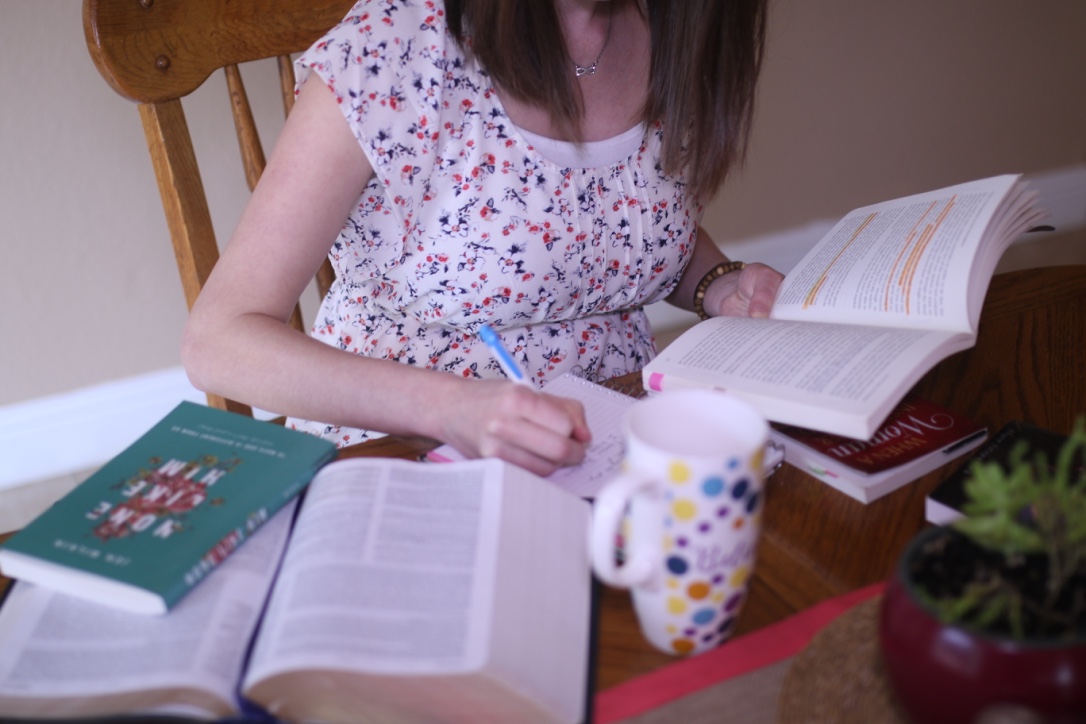 It's a very easy thing to make an idol out of motherhood. I think this is especially true in our Christian world today. The culture has swung so far to one side of not appreciating motherhood. So Christians swing to the other side and build up motherhood larger than it should be.
Yes, it's a high and noble calling. Yes, it's entirely worthy of pouring our lives into. But ladies, your primary identity is not as mom. Or as wife. It's as a servant and follower of Christ. We must make sure that we make our relationship with Christ our #1 identity and not our motherhood.
When we store up motherhood as our ultimate idol, we will be severely disappointed. Mamas, whether or not you have a chronic illness, you won't be able to do it all. You won't do it perfectly. You will fail again and again. You will build up the perfect image of a mother in your head and you will fail that again and again.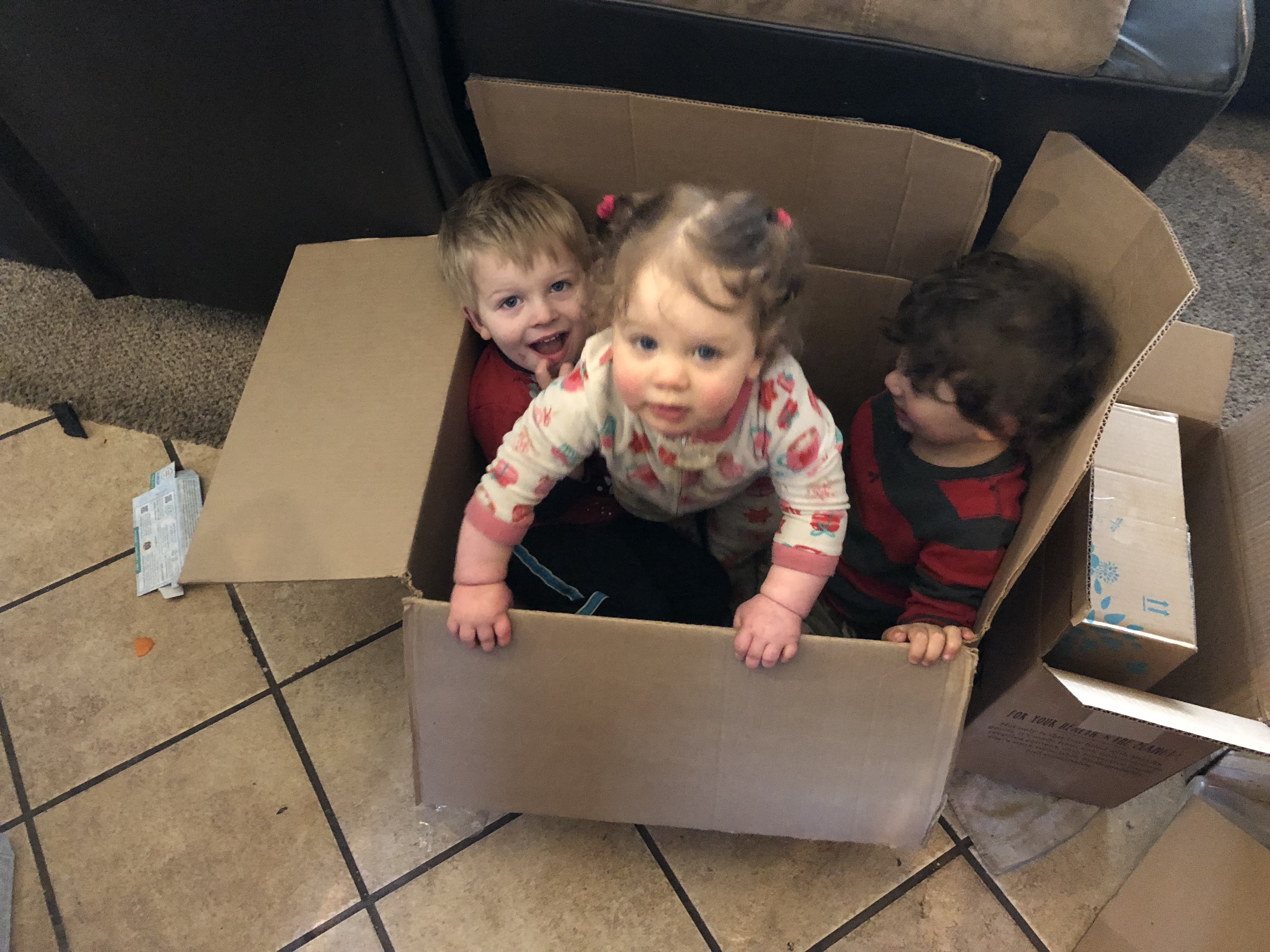 But our hope isn't in our motherhood. Our hope isn't how perfect we appear on Instagram. Our hope doesn't hinge on our kids perfectly obeying us at Church (but believe me, I struggle with that one!!). We want to pour into our kids, discipline them, disciple them, spend huge chunks of our time teaching them about Christ.
But our motherhood ultimately is not about us. It's about using our time, energy, and our motherhood for His glory.
Fix Your Eyes on Eternity Mamas – It helps with the small decisions
"When your eyes are fixed on the horizon of eternity, it affects your vision for motherhood. We need to have eyes to see a view of God that is so big and so glorious that it transforms our perspective of motherhood. In the context of eternity, where Christ is doing his work of reigning over the cosmos, we need to see our mundane moments for what they really are – worship. In the daily (and nightly) work of mothering, we're given dozens of invitations to worship God as he reminds us of the hope we have because of the gospel. My prayer is that you would see that the gospel is good news for mothers, not just on our 'born again birthday.' but every single day." – Treasuring Christ by Gloria Furman
Mamas, we are going to have anxiety. We are going to worry and fret over the small decisions. We are going to agonize that we are not doing enough or doing it correctly. But when we fix our eyes on eternity and the big picture, it can help us realize that while the small details can and often are important, we can also walk in the freedom that Christ gives us and we know that He is ultimately in control of all things.
We need to be faithful in our motherhood. But it's ultimately Christ who is in control and will work in our kids. So rest in that mama!
Book Recommendations:
Other Help: