Isaiah 9:6 Computer & Phone Background Images
It's officially my favorite time of the year – Christmas!! I love all the bright lights, warm drinks, and family times around the fire.
But most of all, I love the reminders all around us to be focusing on Christ this month and into the next year. And I think this month's Scripture background image is my very favorite one of the year.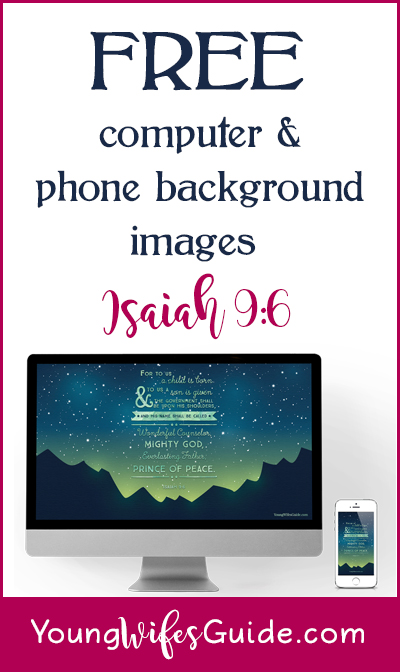 Every month of 2016, I've created a new Scripture background image for you! Want to memorize another verse? Check out my other background images:
Join me this month in memorizing Isaiah 9:6:
For to us a child is born,
to us a son is given;
and the government shall be upon his shoulder,
and his name shall be called
Wonderful Counselor, Mighty God,
Everlasting Father, Prince of Peace.
Just sign up below and you will get instant access to the download (even if you are already a subscriber)!
All Scripture is quoted from the English Standard Version (ESV) translation.
Download Here:
Click the image to get access to download each image:
Are you looking for more ways to focus on Christ?
If we are not careful, December can slip away with gingerbread houses, presents under the tree, and parties. Meanwhile, the reason for the season goes uncelebrated. Focus more on Christ this Christmas with our brand new: Christ-Centered Christmas Kit!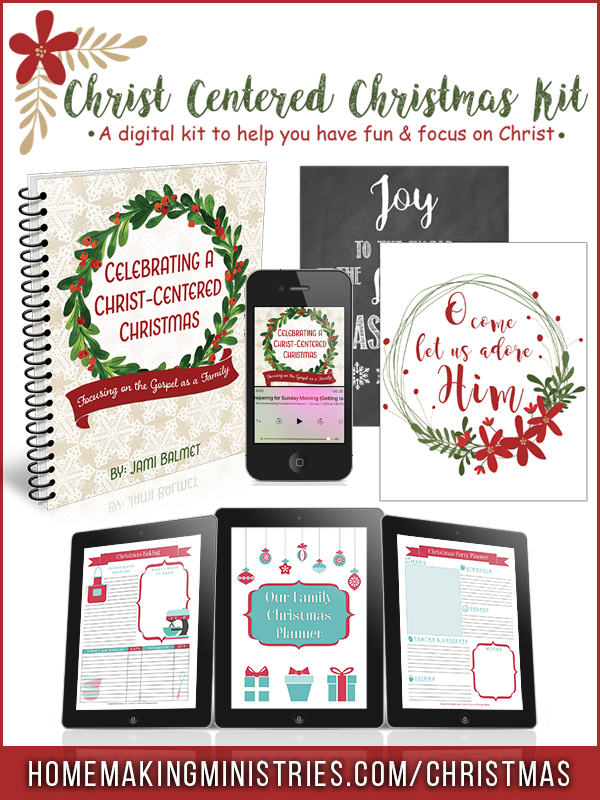 This kit includes everything you need to focus your home, your heart, and to teach your kids about Christ. It includes:
A Scripture based family mission statement
Family Christmas Planner
Celebrating a Christ-Centered Christmas eBook
6 audio lessons to help you understand the TRUE meaning of the season
BONUS Scripture art prints
and more!
And it's on sale for just a few more days!! Through Friday December 9th, you can get $5 OFF the kit. Snag everything from above (and more) for only $19.95.