Romans 8:31 Computer & Phone Background Images
Each month of 2016 I have a new Scripture background image for your computer, phone, and/or tablet. I'm focusing on God's Word more this year and want to have reminders throughout my day – so I thought creating a set of Scripture background images would be great.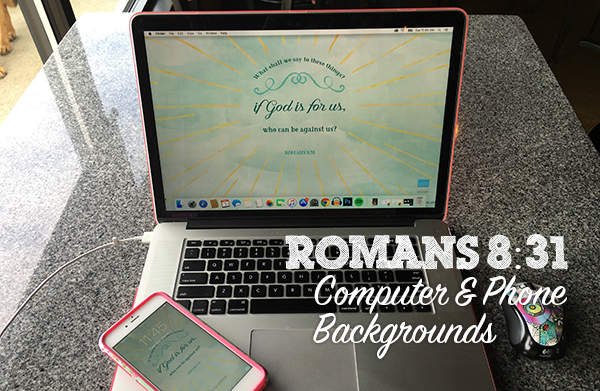 Every month of 2016, I've created a new Scripture background image for you! Want to memorize another verse? Check out my other background images: (And don't worry, these are not year specific. Feel free to use them into 2017 and beyond!)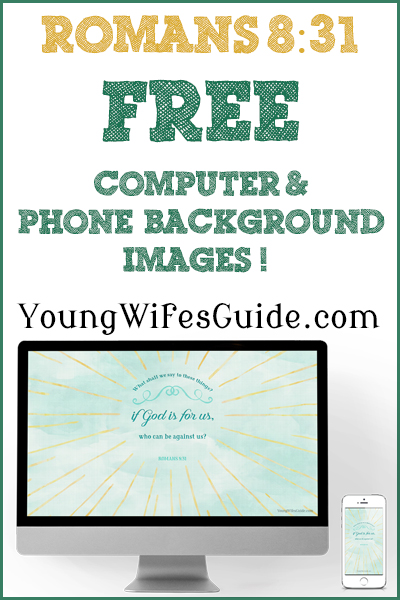 Just sign up below and you will get instant access to the download (even if you are already a subscriber)!
All Scripture is quoted from the English Standard Version (ESV) translation.
"What then shall we say to these things? If God is for us, who can be against us?" – Romans 8:31
Oh what a sweet thing to remember. God is so good – remember that this month by memorizing Romans 8:31 with it on your computer, phone, or tablet.
Download Here:
Click the image to get access to download each image: